2021 Trucking Industry Forecast
Let's take a look at what may be in store for the trucking industry as we gain momentum towards the new year.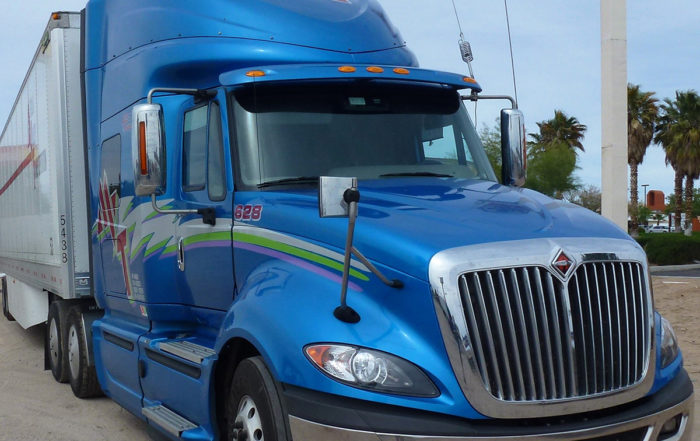 As we start to approach the end of 2020, most people (and their respective industries) are looking anxiously ahead to 2021 forecasts, welcoming change with cautious optimism. According to a number of professional sources, 2021 is predicted to be a year of welcome change business-wise in the wake of COVD-19's devastating global effects. Let's take a look at what may be in store for the trucking industry as we gain momentum towards the new year.
Forecasting models for 2021 are positive about economic recovery in the trucking industry, according to recent studies. Industry leaders are essentially demanding an economic recovery and willing an uptick in positive business growth ahead of the new year in business. Transition is a recurring term—as we transition from reeling on a global scale into more financially-conducive conditions.
FTR (FTR Transporting Intelligence) forecasts 2021 truck loadings to improve by about 6%. "That's very strong growth, but the base of course is low," said Avery Vise, FTR vice president of trucking. "We don't expect volumes to recover to pre-crisis levels until the second half of 2021." While the majority of the anticipated upswing many not be expected until the latter part of the new year, an upward trend certainly seems promising in light of what the world has experienced in 2020.
According to Kenny Vieth. ACT's (Americas Commercial Transportation Research Co.) President and Senior Analyst, "Without clear forward visibility on the COVID-19 endgame, the crystal ball is particularly opaque, as the economy begins to re-emerge from its medically-induced coma." Vieth continues, "Even as we work through the logic and implications of bigger picture issues, more practical considerations for 2021 forecasts arise."
Vieth also purports that, "History shows that even from the lowest lows, the manufacturers can't snap their collective fingers and bring production up immediately. Returning to normalized production levels is a process that is hard to rush."
He continues, "Coupling an otherwise structurally sound pre-COVID economy, with strong governmental support and rising pent-up demand, there is a case for the economy to rebound into 2021. We believe maturing millennials will be the key to pushing the economy forward as they resume their transition to marriages, kids, and mortgages."
On the topic of commercial vehicle demand, Vieth notes that, "Underlying fundamentals for the medium-duty market took a direct hit from COVID-19, as it impacted the consumer portion of the economy severely. The heavy Class 8 and trailer markets are seeing falling orders, rising cancellations, and backlogs getting pushed to later build dates. When the economy ultimately rebounds, accessible capacity is likely to be short, leading to strong rebounds in freight rates, carrier profitability, and ultimately unsated vehicle replacement demand."
Although the overall outlook for the trucking industry in 2021 seems hopeful in regards to improvements in industrial production and the housing market, spikes in COVID-19 cases continue to persist, which makes a definite recovery somewhat uncertain. If there's anything this unprecedent global pandemic has taught us thus far, it is to expect the unexpected, be flexible (to put it lightly!) and when we go off course, refocus, reboot, and keep up the fight. The current plight of the world and the global economy cannot last indefinitely, and the insight provided by industry leaders points to great likelihood for rebounding growth and expansion.