CARRY MERRITT ALUMINUM PRODUCTS AT YOUR BUSINESS
Join Merritt's dealer network and offer your customers the highest-quality products in the heavy duty industry.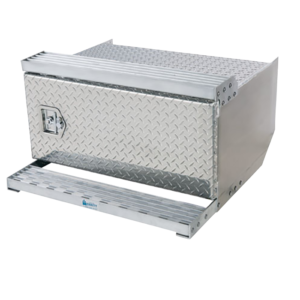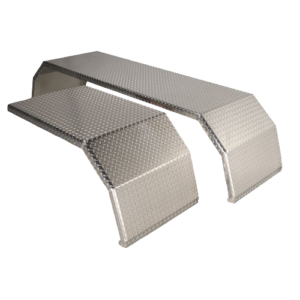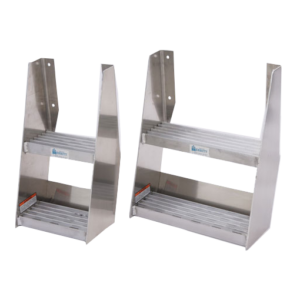 Benefits of Working With Merritt
• Best Lead Times in the Industry
• Full Customer Service Team
• Outside Warehouse Program
• Great Rates
• Made in USA
• Family Owned
• 70 Years Experience
• Competitive Pricing
• High Quality
• We Always Do the Right Thing
• Easy to Work With
• Industry Standard
• Most Sought-After Brand
• Product Lifespan
Now Available: Light Truck Products
With 68 years of manufacturing excellence in the heavy duty truck market, Merritt Aluminum Products is now offering high-quality, high-performance products for commercial pickups. A new line of crossbody toolboxes, headache and ladder racks is available now with the same quality you'd expect from a legendary leader.
I have been dealing with Merritt for almost 20 years and their strength in product development, knowledge and support far surpasses anything else in the market.  Their attention to detail is evident in the quality products they sell, as well as their support in safely adapting products to fit your needs.  I appreciate the devotion they have to maintaining the family business atmosphere and it is reassuring to have a superior product produced right here in the U.S.A.

With Merritt, you get what you pay for, outstanding quality and design with you in mind.
Merritt's route to market strategy makes them the strongest manufacturer in this segment.  Regional warehouse inventory, standard parts readily available, flexibility for custom quotes, consistent pricing and options to avoid freight make working with Merritt very easy.  It's obvious Merritt understands their distributors business as well as their own.
We have done business with Merritt for over 20 years as both an end user & distributor of their products.  We have always found the products to be sound & their staff to be good to deal with.
Nearly 20 years ago I became a distributor for Merritt Aluminum Products Company.  I've learned to completely trust their processes.  Merritt's reputation in the industry is a company that will always do what is fair and that is the type of customer service I receive.  The premium, high quality products Merritt manufactures keeps customers coming in my door.
Merritt is our go to place for quality aluminum products!  Our customers demand the best in the quickest time frame possible and Merritt always pulls through and makes us shine, from initial order to customer delivery the whole process is seamless.
I've had the unique opportunity to be a customer, distributor and now a representative of Merritt Aluminum Products.  Through my experience I've learned Merritt is the industry leader in product quality and innovation.  Not only is Merritt the premier manufacture for aluminum truck accessories, they also set the standard for customer service.
We have been using Merritt's since 2001, they have been consistent in their practices and products.  Their products that we sell to our customers has been well built and kept our customers returning.
I've tried many brands over the years and the quality of Merritt's products are unparalleled to the competition.
Complete the form below and our representative will contact you as soon as possible
Complete our Credit Application