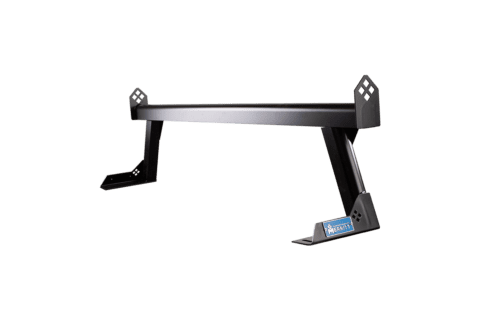 Showing the single result
Light Truck Utility Racks
The Merritt Utilityr Rack is designed with maximum flexibility in mind. The rear rack is designed to work in conjunction with Merritt's headache rack.
This product is designed for strength and durability with a robust tube size and shape
The D-tube shape provides a unique and great looking smooth appearance
A double channel track designed into the tube offers exceptional flexibility to fit your specific needs
Multiple heights are offered and widths are adjustable on all models
The product is easy to assemble, easy to install and remove
Whether you have a commercial application or a sport enthusiast application, this product can be configured to meet your needs
Utility Racks fit all full-size pickup trucks
Upright legs bolt or clamp to the bed rail for easy adjustment or removal
Multiple options are available to meet your lighting, and load securement needs
The Benefits of Merritt's Utility Racks
Merritt Aluminum Products Company has been designing and manufacturing high-quality aluminum trucking products based on driver input and needs over 68 years. Our family owned and operated company places great emphasis on driver safety, convenience, and product durability. Our greatest assests are our loyal employees who have earned a long-standing reputation for designing and building the highest quality products in the industry.