Unveiling the Layers of Excellence: The Power of Powder-Coated Aluminum Accessories
In the world of premium aluminum accessories, Merritt stands as the epitome of excellence, where the art of powder coating transcends visual allure, offering enduring benefits that set our products …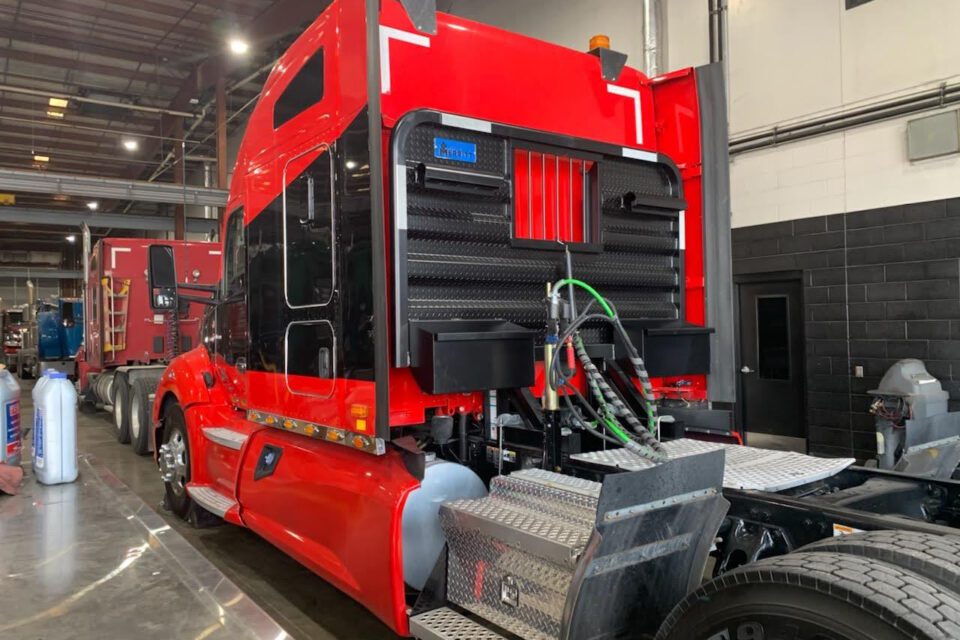 In the world of premium aluminum accessories, Merritt stands as the epitome of excellence, where the art of powder coating transcends visual allure, offering enduring benefits that set our products apart. In this blog post, we invite you to join us on a journey into the remarkable world of powder-coated aluminum, where durability, protection, and unmatched quality redefine what it means to invest in the best.
The Artistry of Powder Coating
At Merritt, powder coating is more than a finishing touch; it's an art form. We understand that your truck is not just a vehicle; it's a reflection of your identity and your commitment to quality. Our powder-coating process is a meticulous dance of preparation, precision, and expertise. Each layer is carefully applied, ensuring not only a stunning visual impact but also a shield against the rigors of the road.
Enduring Benefits That Go the Distance
Peel back the layers, and you'll discover that the true magic of Merritt's powder-coated aluminum lies in its endurance. Our accessories are built to weather the elements, providing unparalleled protection against the sun, rain, snow, and everything in between. This is not merely a cosmetic finish; it's a commitment to ensuring that your investment stands strong over time, maintaining its luster and structural integrity.
Weather Resistance: Facing Nature Head-On
Mother Nature can be unforgiving, but so can Merritt's powder-coated accessories. Our commitment to weather resistance means your truck is equipped to face the elements without compromising on style. Whether it's scorching heat or freezing cold, our powder coating ensures that your accessories not only survive but thrive, maintaining their original brilliance.
Corrosion Prevention: A Shield Against Time
Corrosion is the silent enemy of metal, but Merritt's powder-coated aluminum stands as a formidable shield. The unique composition of our powder coating forms a protective barrier, preventing corrosion and rust from taking hold. This means your accessories not only retain their visual appeal but also stand strong against the test of time.
The Ultimate Choice for Those Who Demand the Best
In a world where excellence is non-negotiable, Merritt's powder-coated aluminum accessories emerge as the ultimate choice for those who demand nothing but the best. Beyond aesthetics, our commitment to durability, weather resistance, and corrosion prevention ensures that your truck doesn't just look good; it stays superior, mile after mile.
Join the Journey: Elevate Your Trucking Experience
Are you ready to experience the layers of excellence that define Merritt's powder-coated aluminum accessories? Join us on this journey of quality, protection, and unmatched endurance. Discover why, when it comes to premium aluminum products, Merritt stands as the beacon of excellence in the industry. Your heavy duty or pickup truck deserves the best, and Merritt delivers nothing less.
Contact us today to embark on the journey of quality and distinction!
Contact Sales