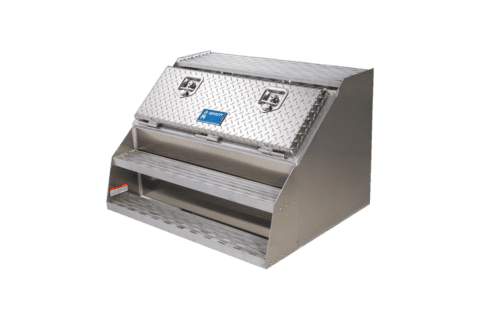 Saddle Boxes for Semi Trucks
Saddle Boxes now available with optional internal chain rack or dividers.
Saddle Boxes available with or without step options.
Utilize unused frame space and add additional storage areas.
Heavy Duty designs on all storage boxes for a longer life.
Aluminum for low weight, yet high strength.
18 Different models to make the most of your frame space.